A Unique STC Exhibition with Eva Hašková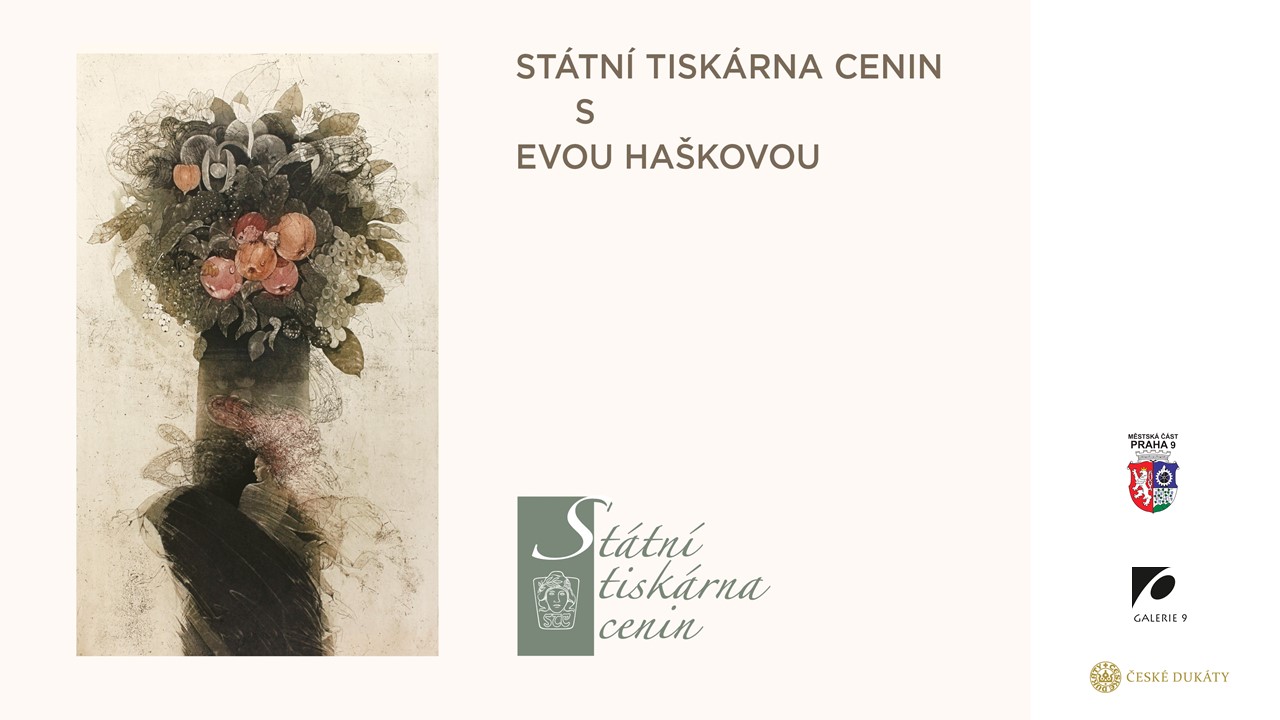 The name of painter Eva Hašková has recently been appearing in the media ever more frequently in connection with banknote production. And when you hear the word banknote, many of you will think of the STC, where these securities are printed. It was not long before Hašková and STC started working together. You now have a unique opportunity to see the graphic designs of painter Eva Hašková and security designs of STC in one place at Galerie 9 in Prague.
While this unusual partnership began slowly, they have been working together more intensively than ever since 2017. After her successful participation in an art competition to design the first commemorative banknote in the history of the Czech Republic, Eva Hašková became involved in banknote creation. STC therefore had the opportunity to establish a partnership with this outstanding artist, giving her creations tangible form. In addition to the above-mentioned first commemorative banknote featuring a portrait of Alois Rašín, she also designed a commemorative banknote for the Premonstratensian Order to commemorate the 900th anniversary of the first Premonstratensian Abbey. One of their most recent joint projects saw the creation of a commemorative banknote featuring a portrait of Václav Havel to honour the former president on the tenth anniversary of his passing (18 December 2011), and to mark what would have been his 85th birthday. As a thank you for Hašková's cooperation to date, STC has decided to organise a joint exhibition where some of Hašková's own art and examples of their joint projects will be displayed in one place. You can see all these works in the Galerie 9 art gallery, which the Prague 9 City District Authority has kindly leased to us. We would also like to thank the company České dukáty s.r.o., which has loaned us originals of medals with a portrait of Václav Havel designed by Jiří Harcuba, issued in a limited edition together with the commemorative banknote. It is a unique opportunity, and probably the last chance to jointly present these collector's items dedicated to the first post-revolution president Václav Havel to the public.
The exhibition will run from 7 December 2021 – 13 January 2022 at Galerie 9, Ground Floor, Vysočany Town Hall, Sokolovská 324/14, Prague 9.
Admission is free, but the exhibition is only open from Monday to Thursday from 10 a.m. – 7 p.m. Please always check the opening times on the www.galerie9.cz website before your visit (the gallery will be closed for the Christmas holidays).
Please be advised that all visitors must adhere to current anti-COVID measures.