Minister of Transport visits STC (State Printing Works of Securities)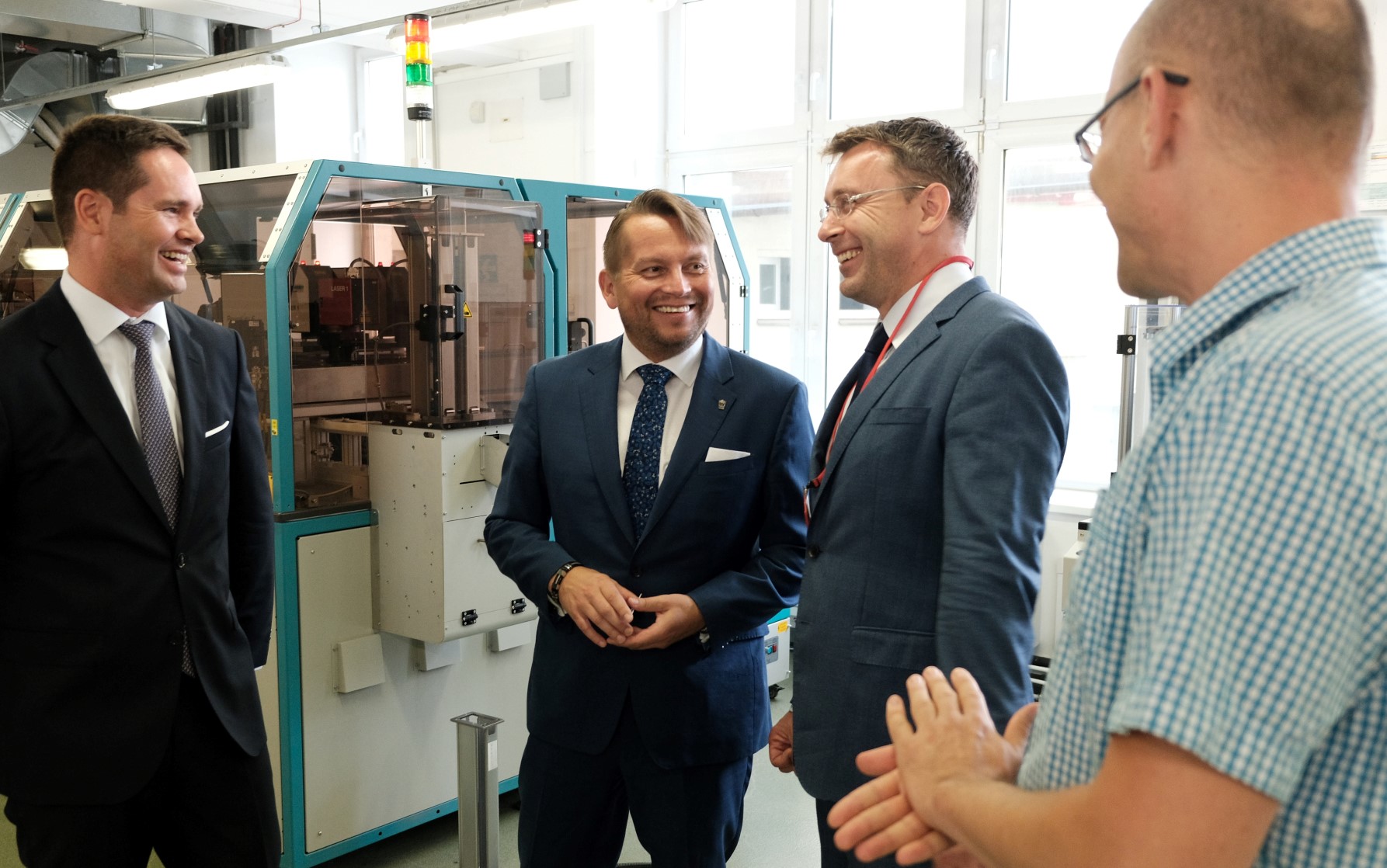 JUDr. Vladimír Kremlík, Minister of Transport, visited our production plant in Holešovice today to learn about the production of 1st and 2nd generation digital tachographs, which we were first to start within the European Union. In the 15 months since we took over the project and related obligations from a private supplier, the state has saved 26 million crowns.
In addition, we started the production of other documents and certificates falling under the competence of the Ministry of Transport of the Czech Republic including driving licences, driver's professional competence cards and vehicle registry certificates. We have presented opportunities for the improvement of all current products and possibilities for their digitisation, which is the latest trend abroad.
We are trying to follow current trends that undoubtedly include the digitisation of all documents, which will be user-friendly and simple to navigate for citizens, and beneficial and economically efficient for public administration.