A comprehensive collection of student banknote designs has been released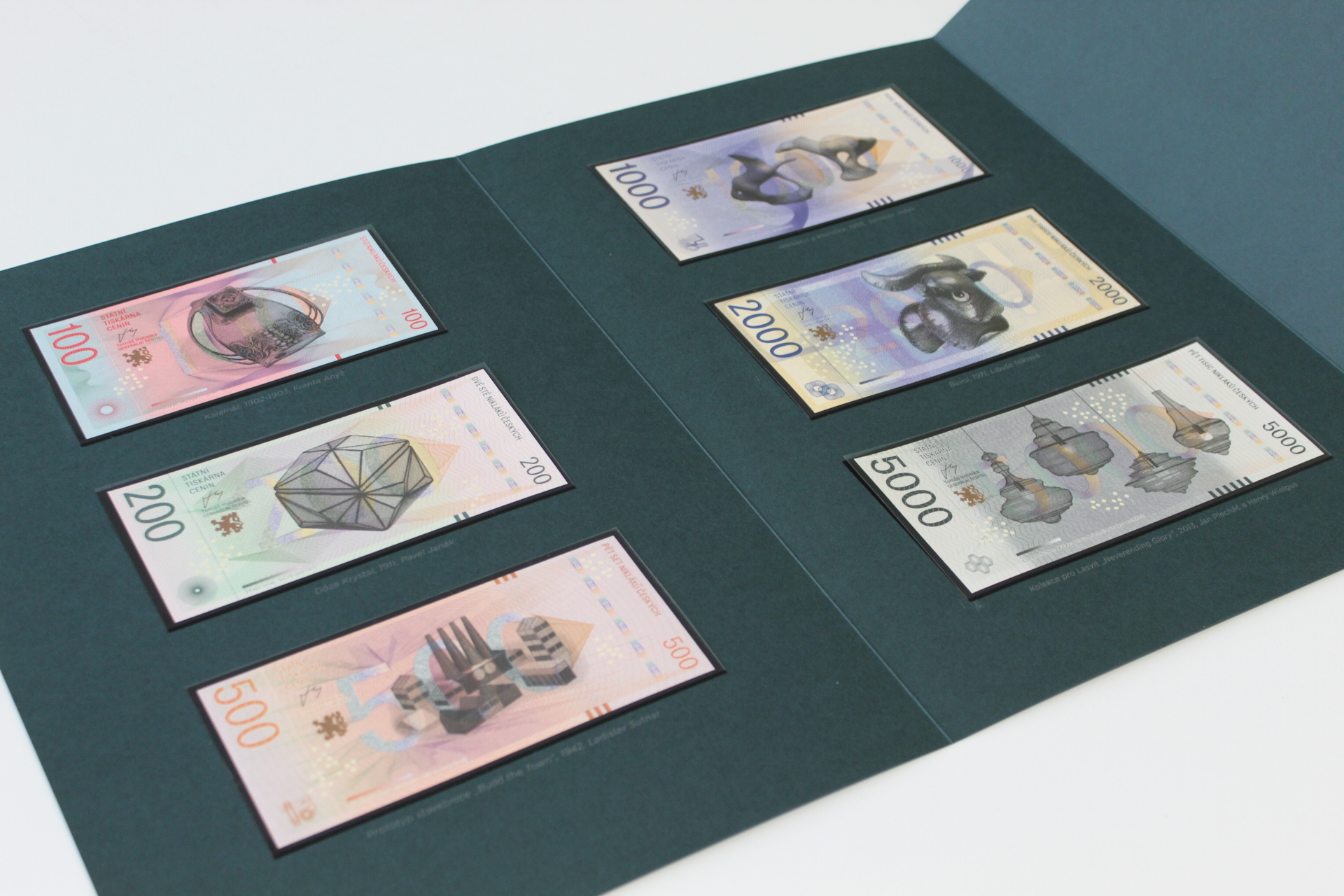 An album in the form of display plates with a flap, including all six commemorative sheets in the form of UMPRUM banknotes. The individual commemorative banknotes have, within the set, identical numbering! One album, one number in commemorative banknotes. The estimated sale volume is only 50 pieces.
On 1 February we supplemented the collection with the last commemorative banknote with a motif of Czech glass – glass chandeliers. Tuan Trong, the design author, drew inspiration from the current work by designers Jan Plecháč and Henry Wielgus, namely from their "Neverending Glory" chandelier collection, which they have created for the Czech glassware manufacturer Lasvit.
The album with the entire collection is made of high-quality graphic paper, weight 300 g/m2, in the dark green colour known as Keaykolour Original Holly. Under each transparent pocket there is a label with the name of the main motif of the banknote, the period when the art was created and the name of the author.  The flap of the album offers more information on the entire project of cooperation between the State Printing Works of Securities and UMPRUM. The logo and text on the plates are created by offset printing. The offset and embossing printing techniques were used to create the commemorative banknotes.
If you have already purchased the commemorative banknotes, don't worry. The album can be purchased separately in our e-Shop in the Collector's section.
Your purchase will support other projects implemented by the Academy of Arts, Architecture and Design in Prague. Support young talent and put together a comprehensive collection of banknotes as viewed by today's young generation.