Cards made by the STC are saving the A. Mucha Museum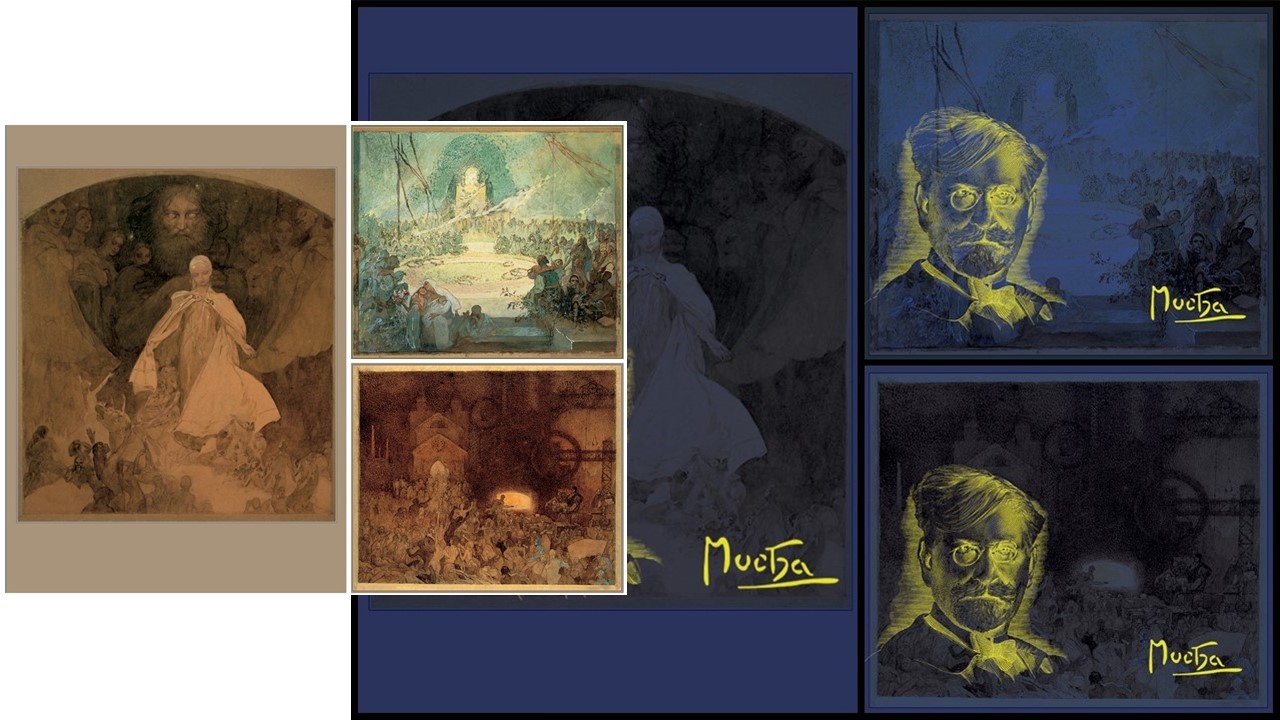 STC has been developing and preparing lottery and customised lottery scratch cards for two years. We have the honour of applying a similar technology in practice, using it in a limited edition of winning cards under the Charitativní losy, s.r.o. project.
The main motif of the scratch cards is a hitherto unpublished Tři věky triptych by A. Mucha – The Age of Love, The Age of Reason and The Age of Wisdom. This unfinished project was to serve as the author's message to mankind, but it has thus far not been published for the public. Alfons Mucha considered love, reason and wisdom the building blocks of life. According to his comments, he regarded love and reason as two extremes that can only be combined by means of wisdom. The individual cards represent the mentioned themes.
By buying these cards, the owner will obtain a unique collectible specimen and an opportunity to win an interesting prize. Simultaneously, he will contribute to the reconstruction of the Alfons Mucha Museum in his native Ivančice. The scratch cards can be bought from June 2021 until the end of the year or while the stocks last on the Charitativní losy website at fundartovka.cz/mucha. The number of copies is 3x 20,000.
"The Charitativní losy project to save the Alfons Mucha Museum in Ivančice starts a new era of support for companies or institutions that can use proceeds to fund charitable activities, to save cultural monuments or support other public benefit projects. Státní tiskárna cenin is fully prepared to participate in these projects as the producer", says Tomáš Hebelka, STC Managing Director.
Project partners: Town of Ivančice, Mucha Foundation, Charitativní losy, s.r.o.
Scratch cards producer: STÁTNÍ TISKÁRNA CENIN, s. p.
STC offers unique printing facilities and expertise in printing banknotes, documents and other safety papers. At present, we transform this experience and know-how to the scratch ticket sphere, which not only concerns the actual production, but also potential customers looking for the design processing of safety papers. Our production potentialities are highly flexible. We are able to produce small issues for the needs of customised lottery tickets as well as large-scale issues for lottery companies. The quality of our lottery ticket production has been verified by an authorised expert and complies with the highest standards required in the Czech Republic. For more information on this product visit the STC website at Products.